I've finally gotten around to listing my baby and toddler line of onesies and tees. I'm a little low on stock right now after a busy Christmas season, but plan to print more very soon! Check my instagram @thedollyshop for a 15% off code you can use throughout April.
---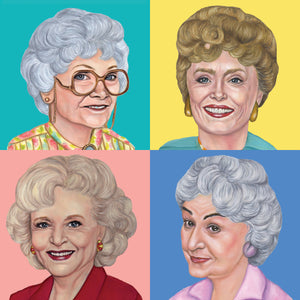 If you didn't notice, I added the rest of the Golden Girls to my online shop! I've now got the complete set of four available. I've tiled them in the image below because I'm trying to think of some other creative uses for the images. Maybe wrapping paper? Tee-shirts?
---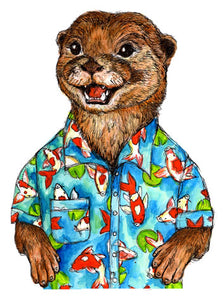 There was a lot of love for the 
otter

 
who got into Dr. Sun Yat Sen and gobbled up the koi fish. I couldn't resist - I drew my own version of the otter and made it into tee shirts, magnets, stickers and buttons!
---
New Year, new magnets! I'm hoping to get into the studio soon to get painting some more new pop culture themed images. The new Degrassi Junior High and Golden Girls magnets were a hit!