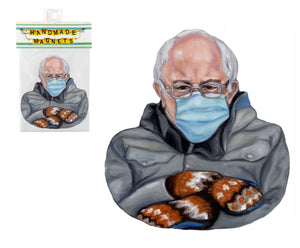 When I saw all of the memes and craft items being created that featured Bernie Sanders, I couldn't resist! Bernie Sanders magnets are now available on my site!
---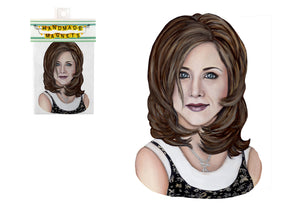 Hey guys! Please allow for shipping delays on larger or international packages, as I've reduced my in-person post office visits to 1-2 times/week to reduce my exposure risk. While most orders can be shipped via lettermail, larger items (ie long-sleeved shirts and sweaters) require in-person visits. Alternately, local contactless pickup is available in East Vancouver, near Nanaimo & 1st or Terminal & Main. Please select local pickup at checkout and message me to arrange pickup. Stay safe and healthy!
---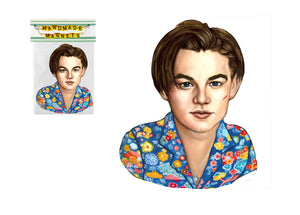 So many new magnets are available, with more to come! In anticipation of the new Bill & Ted movie coming out this summer, I've put out a new "Ted" Theodore Logan (Keanu Reeves) magnet, soon to be paired with a magnet of "Bill S. Preston" Esquire (Alex Winter). Also, due to many many maaaaany many requests, I've added Kramer to the Seinfeld crew, and next to be added is...Newman! For those of you who didn't see me at the Christmas markets, I've added Cher and Elton John to the mix. And last but not least...swoon...90's Leonardo Dicaprio, aka "Romeo," is...
---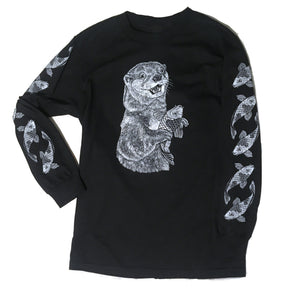 The famous koi-fish-loving Chinatown otter recently paid another visit to Dr. Sun Yat-Sen Garden in Vancouver's Chinatown. Is this going to be an annual visit?
---
New magnets are online! George and Elaine from Seinfeld are here, and Dylan (Luke Perry, RIP)! Gotta say, getting the perfect expression on Elaine's face was a bit of a challenge. I wanted to convey her character, and when I think of Elaine, I think of all of the wild facial expression she made. As I was painting her, sometimes I made her sneer almost too extreme, but then with just a little change it would suddenly turn into a big friendly smile. I really wanted to avoid a big smile, but I also didn't want to make her look...